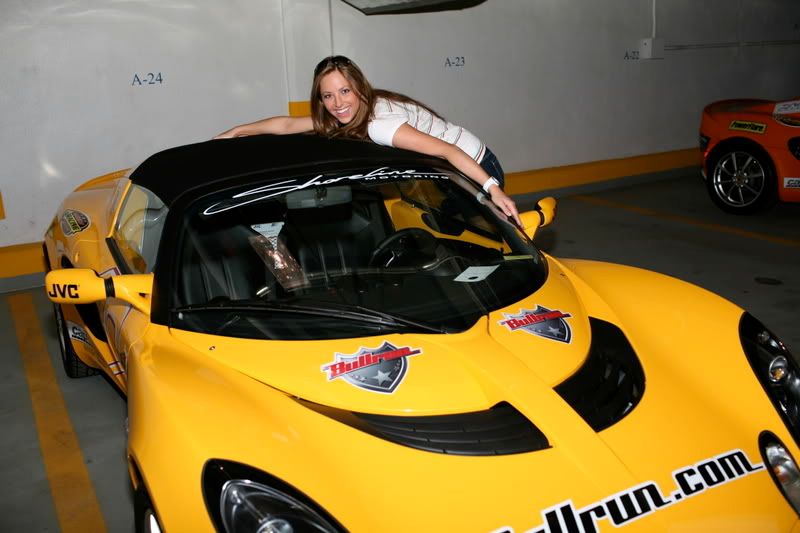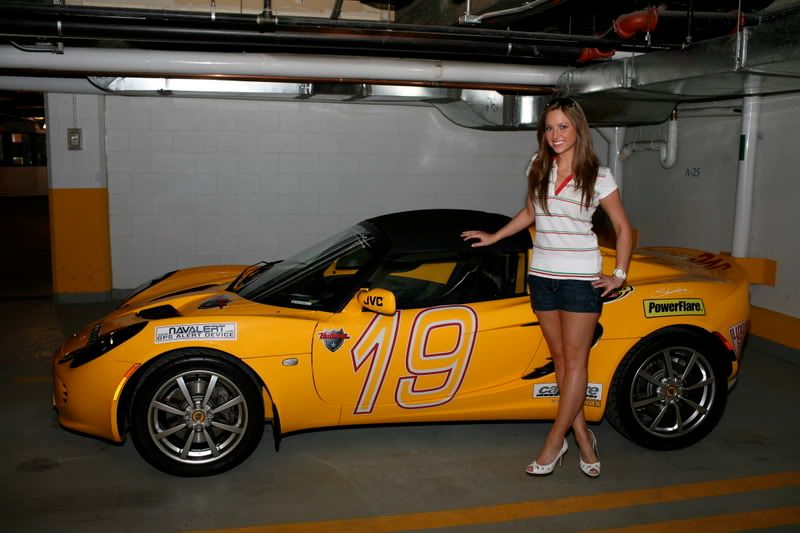 It's the day before the rally and I'm SO EXCITED as I head down to the garage to see my car. The Lotus cars are all together and lined up getting stickered so I waited to meet with Mr. Newberry to get my car keys. I had a choice of which Lotus I was going to take but as soon as I heard there was a yellow convertible Elise downstairs without seeing it first I claimed the car. That is by far going to be the coolest ride... two girls. top down. bright yellow car.. there's no way you're going to miss us and if you do, we'll come back around. :) I LOVE the car! It's such a perfect match and I'm really excited to drive it. This year there's no prototype cars so the Lotus Elise and the rest of the Lotus teams have a very good chance at being the coolest cars on the rally..







I took a good look around the garage to size up my competition and let's see... There's a Hummer (of course my car can take that as long as it doesn't run over me!), a couple Mustang's, there's a fleet of Porsche's, a couple Ferrari's, a few Mercede's and Bill's Lamborghini.. Not bad for starters but I have a feeling this won't be all I'm going to see. A lot of the cars haven't arrived yet and I'm still anticipating a Spyker car, maybe we'll have someone cruising in the C8 again this year but I still haven't run into Carl Lewis who drove one last year.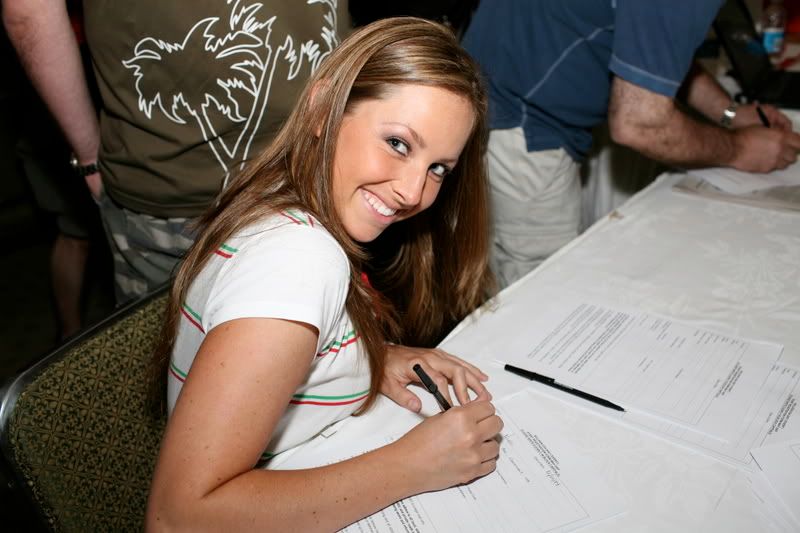 I'm going to meet up with Tila in a little while. I just got through registration and picked up some free swag. I got a couple t-shirts, another Bullrun hat, some Elizabeth Grant foot spray that's supposed to help tired feet, a couple cologne sprays and some girls gone wild gear. The one thing I am excited to play with is a Supertooth, which is a bluetooth that I can install in the car so I'll be able to talk on my phone while driving. It looks really easy to install but I'm not sure if the noise while having the top down will prevent me from hearing the device.
Dinner is in a few hours and I still have to get ready. It's going to be a big night for Bullrun as all the old and new Bullrunners come in and we all get to share stories. I look forward to catching up with Annabelle Frankl of Team Twins as she was the FIRST bullrun girl to ever be arrested!